Beginner Guitar Lesson Superpack
You are meant for music
Your guitar sits at the corner of your room, looking at you.


You remember being very excited when you first bought it but then you haven't touched it in awhile. You know some basic chords. You can sort of strum a bit. You know a few things that you can play but you've been stuck.


YouTube is okay but you're not sure whether what you're practicing is actually useful.
Have you been wasting your time?

+ What if you had AMAZING practice material in your hands?
+ What if you got the exact notes I gave to my students at Berklee?
+ What if you knew the best sequence to learn basic guitar chords?
+ What if this was what takes your guitar playing to the next level?


Your guitar playing soars even higher with this
This Beginner Guitar Lesson Superpack is a special collection of high quality material that levels up your playing.

As you play the material, your skills improves & the guitar becomes even more fun!


It starts with the Beginner Guitar Starter Pack that contains 8 essential handouts:
+ Guitar Basics 101
+ How To Improve Your Guitar Playing
+ How To Change Your Guitar Chords Smoothly
+ 9 Useful Guitar Chords You Must Know
+ The 4 Stages of Learning
+ The 5 Chords of the CAGED System
+ 9 Inspirational Quotes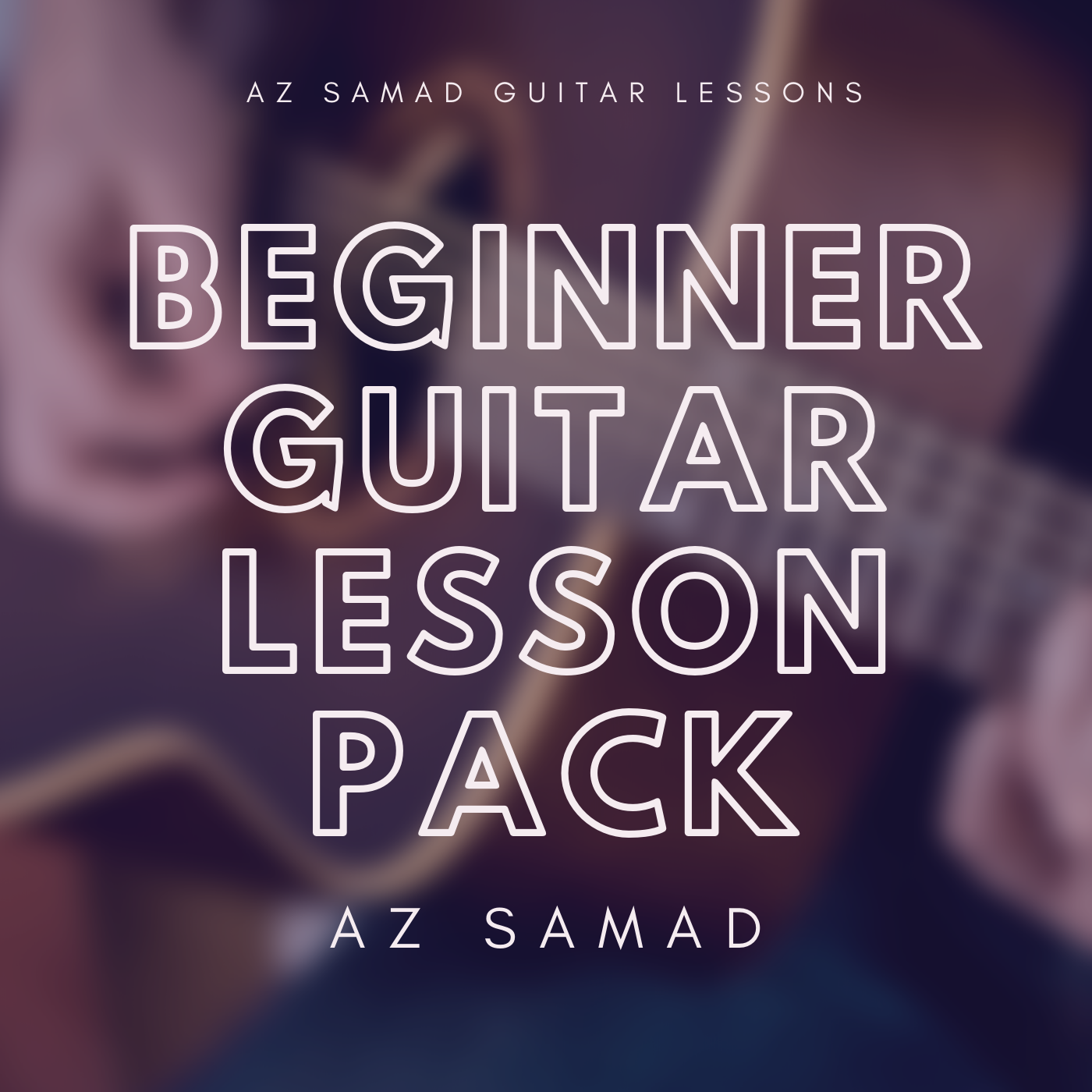 The Beginner Guitar Lesson Pack is a follow up to the original Beginner Guitar Starter Pack. It helps you develop:

+ CAGED System Basics so you understand the fretboard
+ Diatonic Triad Basics so you can hear chords better
+ Basic chords & scales that help you develop strong skills as a guitarist
+ Fingerstyle guitar basics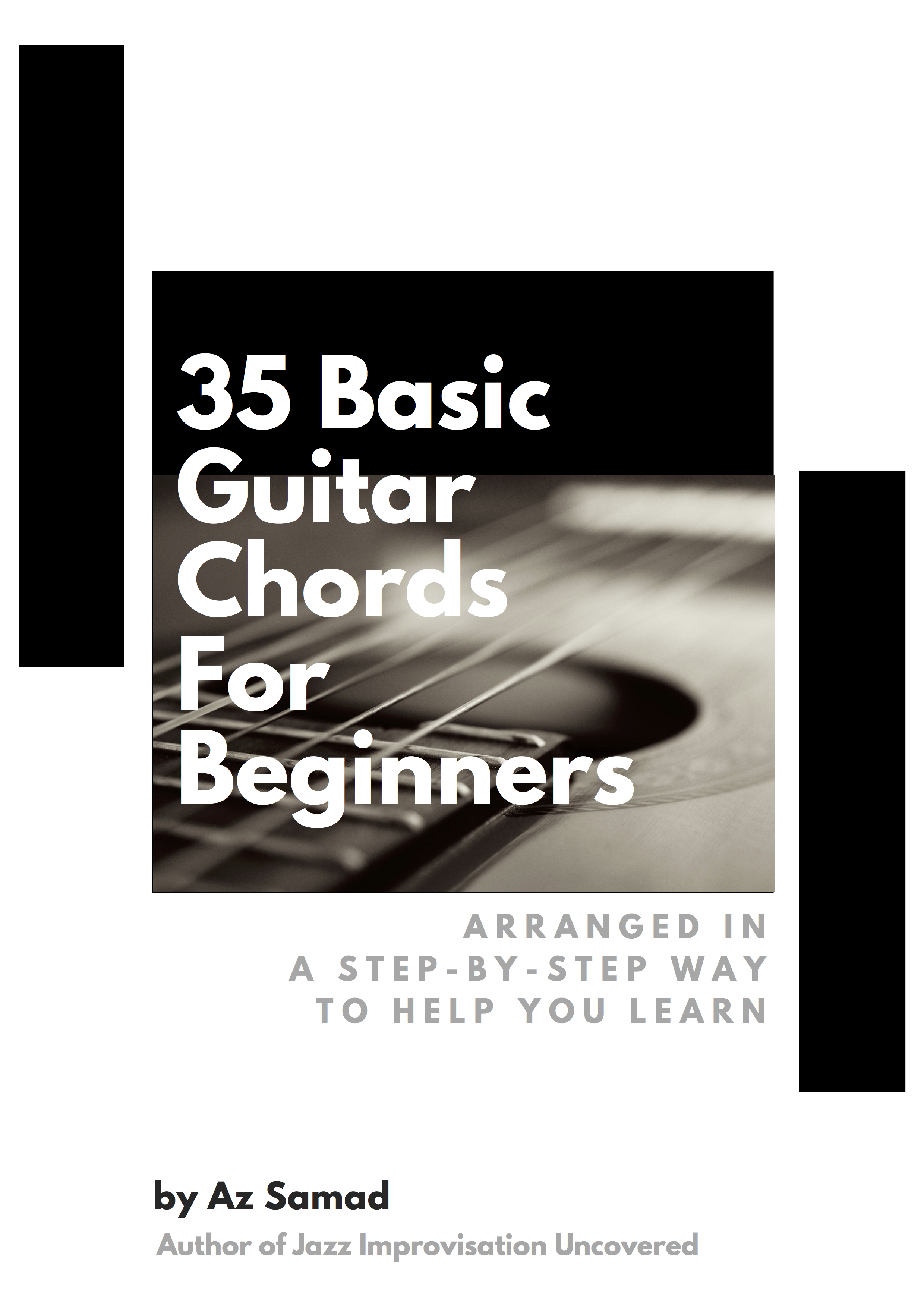 I remember learning my first few chords and being utterly frustrated trying to play that darn F major barre chord for Yesterday by The Beatles. I would try to grab some chords and sometimes it would just be too difficult to play. I didn't have any idea of what I was supposed to learn first and what next. I was the owner of many guitar chord encyclopedias (that I couldn't play or even understand).

This is the opposite of those big books!
This e-book is basically a collection of what I consider some of the important chords for beginners. This is an incomplete book. It's missing a lot of things like fingerings and music theory… but it has a logical sequence to it. If you want to learn some chords, in a logical way to help your fingers develop strength - this book helps!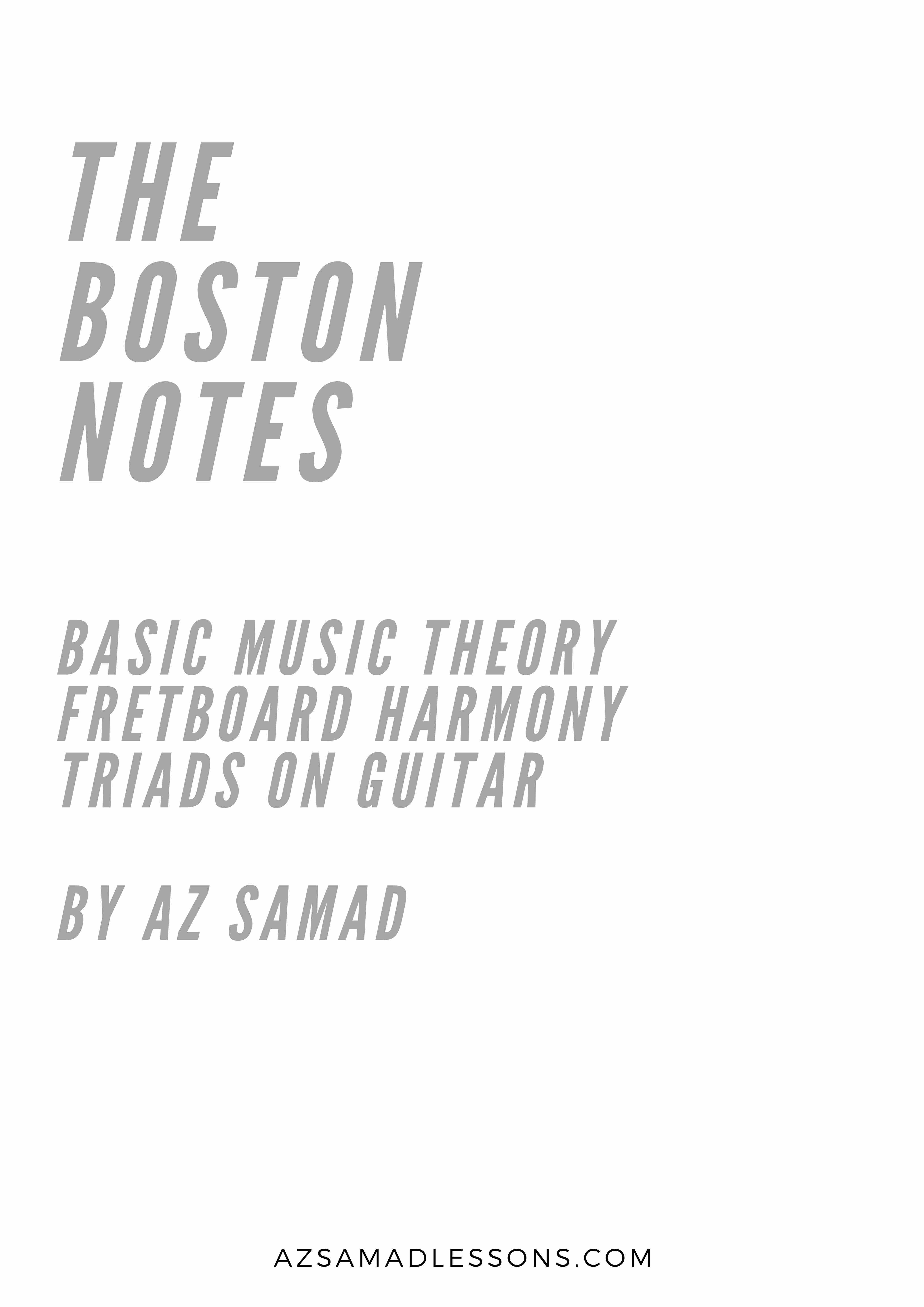 This is a NEVER BEFORE RELEASED collection of the EXACT HANDOUTS that my students at the prestigious Berklee College of Music's Summer Guitar Sessions received.

This eBook collects my personal archived scanned copies that were given to my Fretboard Harmony classes.

From the most important basic music theory concepts to fretboard harmony basics & even triads on guitar, DO NOT UNDERESTIMATE these notes.

They may look simple, but if you understand these important concepts (and can play them) you're on your way to becoming an accomplished guitarist.


And that's not all...
In addition to the 4 core materials (2 lesson packs & 2 eBooks), you will also receive 6x bonuses including my album, Poskad Dari Malaysia & your very own digital copy of The Jazz Bromance EP (a guitar & saxophone duo collaboration with Malaysia's accomplished jazz saxophonist, Julian Chan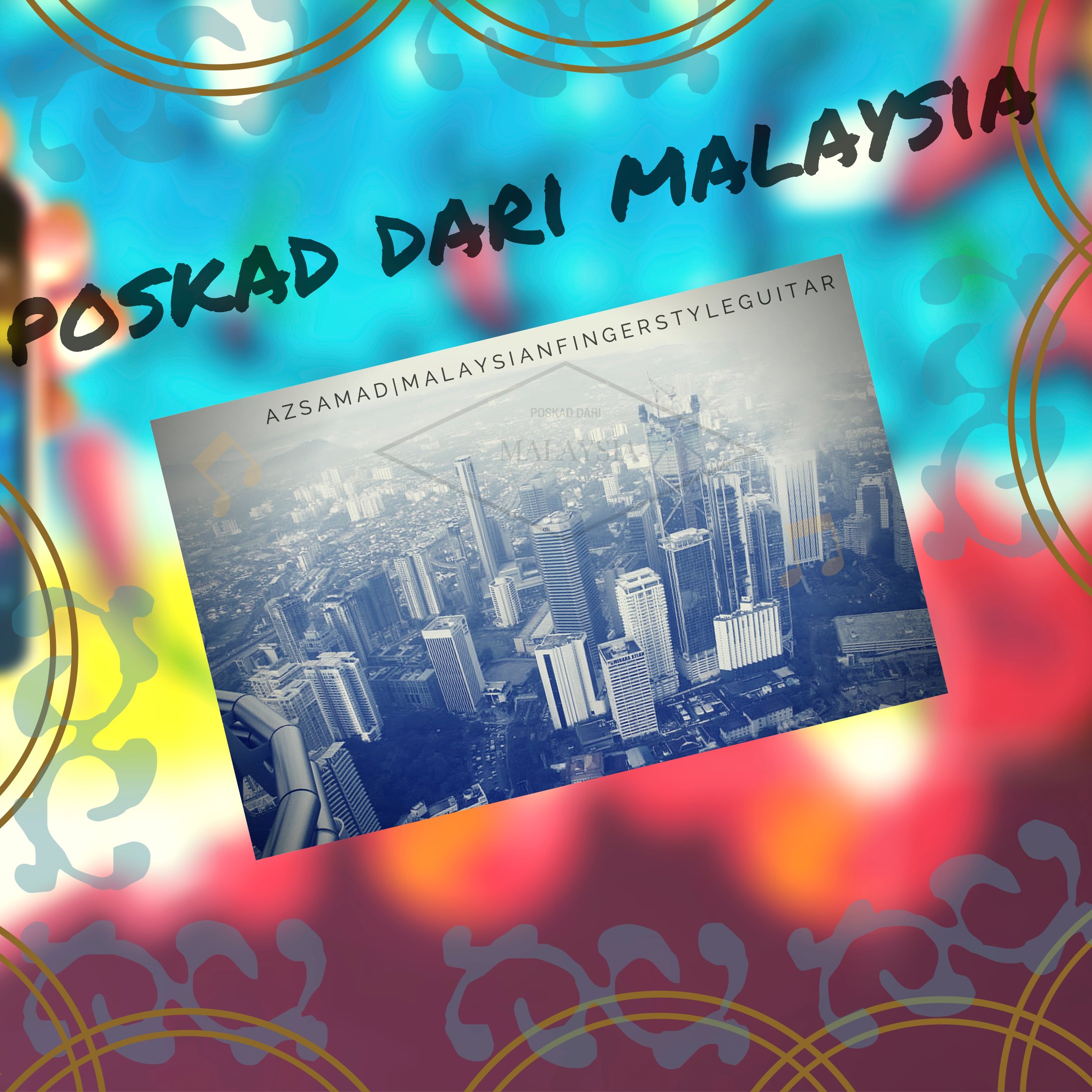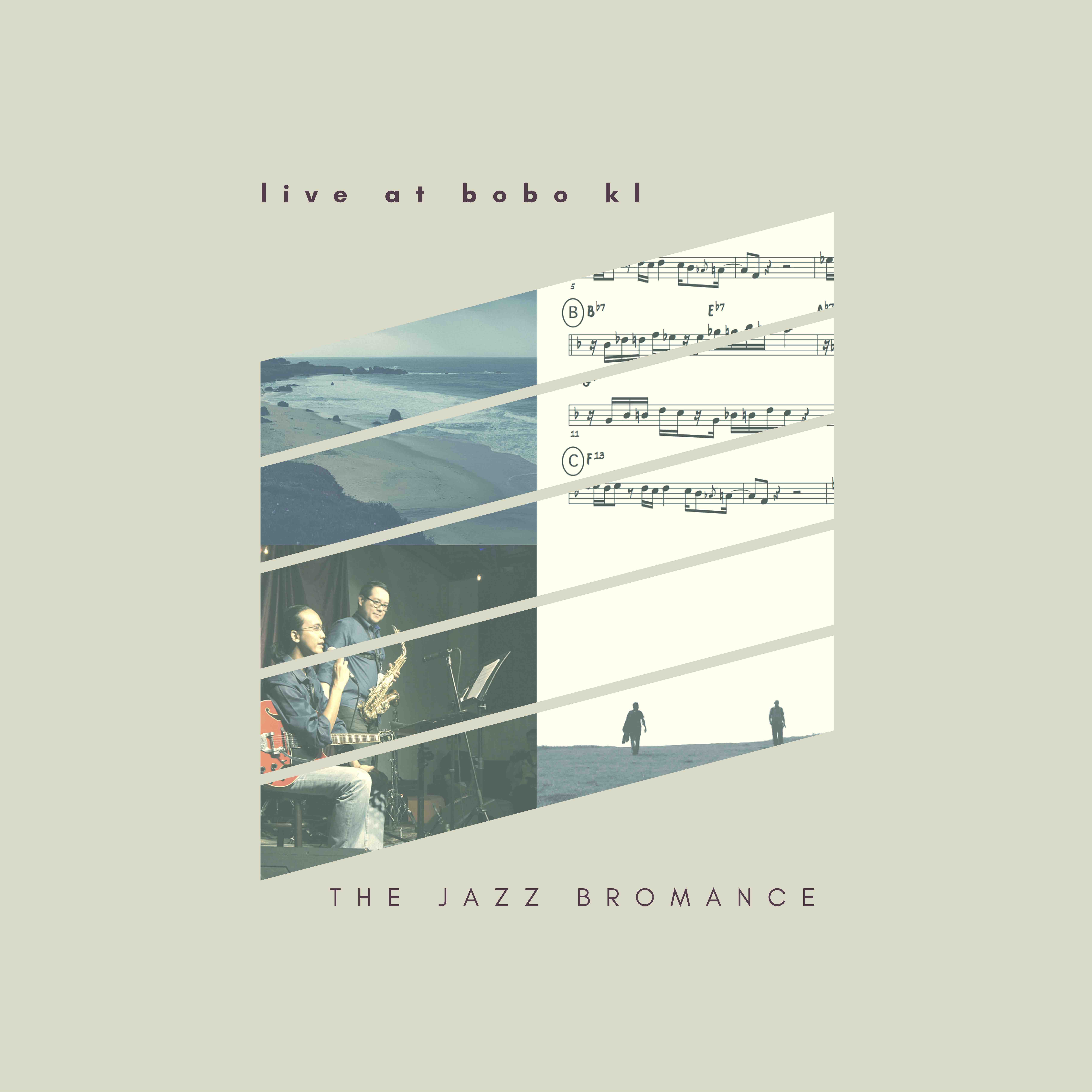 What you get
2 Lesson Packs:
+ Beginner Guitar Starter Pack
+ Beginner Guitar Lesson Pack

2 eBooks:
+ 35 Basic Guitar Chords for Beginners
+ The Boston Notes

and 5x Bonuses


Click "I want this!" to own this now


6x Bonuses
✅BONUS #1: Chromatic Scale Fingering Exercise ($2 Value)
✅BONUS #2: All Fretted Notes on the Guitar ($2 Value)
✅BONUS #3: Basic Major 7 Chord Voicings ($3 Value)
✅BONUS #4: 2 Octave Major Scales ($3 Value)
✅BONUS #5: Poskad Dari Malaysia album ($7 Value)
✅BONUS #6: The Jazz Bromance EP ($5 Value)


Here's what you're getting:
✅(LESSON PACK) Beginner Guitar Starter Pack ($7 Value)
✅(LESSON PACK) Beginner Guitar Lesson Pack ($7 Value)

✅(eBook) 35 Basic Guitar Chords for Beginners ($7 Value)
✅(eBook) The Boston Notes ($10 Value)
✅(PDF) Chromatic Scale Fingering Exercise ($2 Value)
✅(PDF) All Fretted Notes on the Guitar ($2 Value)
✅(PDF) Basic Major 7 Chord Voicings ($3 Value)
✅(PDF) 2 Octave Major Scales ($3 Value)
✅(ALBUM) Poskad Dari Malaysia album ($7 Value)

✅(EP): The Jazz Bromance EP ($5 Value)


GRAND TOTAL: US$53
ACTUAL PRICE: US$25

Click "I want this!" to own this now

5 stars
100%
4 stars
0%
3 stars
0%
2 stars
0%
1 star
0%